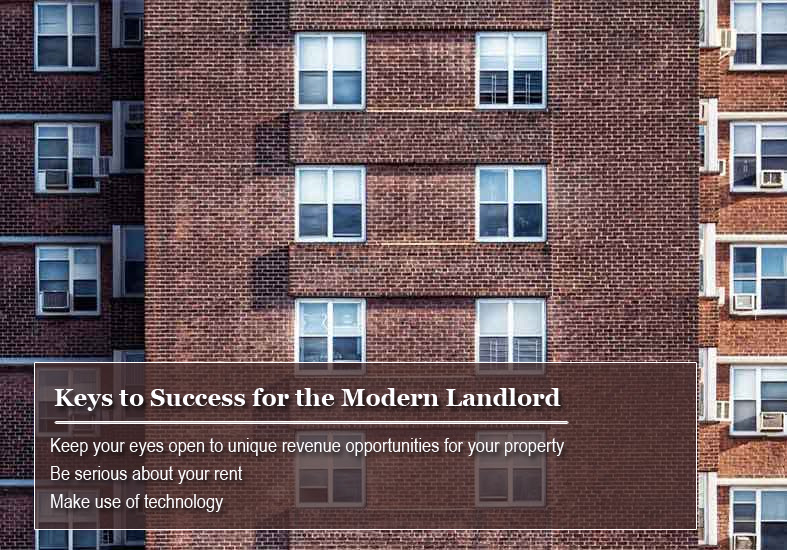 Being a landlord can be a rewarding as well as a scary experience. There are many benefits to renting out your property, and there are just as many pitfalls to avoid. Simply put, it is not something that you want to run into headlong.
You have much to think about to prepare for your life as a landlord. While you will learn much from your own experience, it is always better to know as much as possible beforehand and learn from others' mistakes.
Keep your eyes open to unique revenue opportunities for your property
One of the most important things to remember about being a landlord is think outside the box. While renting property to a tenant is the primary goal of a landlord, you have other ways to capitalize off of your property.
If you have extra space on your property, then you could consider letting a contractor put a billboard or even a cell phone tower on your property. You could install solar panels on your property. As your solar panels draw in solar energy, they store this energy like electricity silos. You can actually sell any unused electricity back to the grid for a profit.
Also, you could use your extra land to take advantage of the growing health-consciousness in the food industry. Restaurants are starting to adopt the farm-to-fork model to deliver their customers the freshest and best fruits, veggies, and herbs. Your extra property could be a gold mine if your garden becomes a well of freshness for local restaurants.
The key is to diversify your streams of income. That is a practice that is applicable to all business interests but is rarely utilized by landlords. You owe it to yourself to monetize your investment property in every way possible.
Be serious about your rent
As a landlord, the quickest way to find yourself taking cat naps at a sleep disorders institute is to be lax about collecting rent. While you want to be understanding and amicable towards your tenants, it is important to establish and maintain a business relationship with them. You need to establish a balance between being a hawk on the watch for the rent and being understanding about extenuating circumstances.
It is important to work with tenants who communicate any issues with rent before the time that the rent is due. However, if you have tenants who fail to pay their rent or make you aware of any difficulties, then it is time to start the eviction process.
Starting the process will be a wake-up call to your tenants, one that you never have to make again. Hopefully, after this it won't take more than a hearty breakfast and whole bean coffee to wake them up. However, this only works if they know that you are serious about your rent and your property.
Make use of technology
Another key to being a successful landlord is using every tool at your disposal. Technology has come up with solutions for just about every business venture, renting property included. You can find free landlord software available to help you screen tenants, provide free rent applications, and even help you figure out what your property taxes will look like for your rental property.
Before you begin renting out your property, make sure that you are ready for all that comes along with it. Screen your applicants to make sure they are qualified and responsible. Monetize every inch of your property, or at least as much as possible, and be serious about collecting your rent. If you do those things, you can have tremendous success as a landlord.