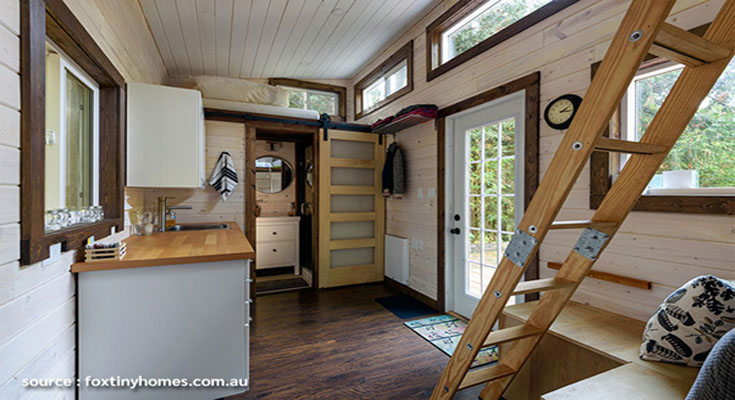 Usually, a small house will make the owner have to think harder when he wants to organize the interior design of his house. Because you want to design various corners of your room neatly, but sometimes there is furniture that is too big but nice, so it feels like you want to use it but there is no space in your tiny house. Even if you have placed furniture that is the right size, sometimes your house looks narrower because you are placing the wrong furniture in your home.
Home interior design is important but what is more important is the comfort of your home. Big or small of your house, but if you can arrange it smartly then your house can be comfortable and make the occupants feel at home for a long time in the house.
Selected Color Blend
With a minimalist home, it doesn't mean you can't play colors on the walls of your home. But you have to pay more attention to many factors, because don't let the impression of your house look tacky because of too much color play or because the colors used are too flashy.
You can still use a combination of colors, but it's a good idea to keep using white as a neutral color because by using white, the room in your house that is not that big can appear wider. The color combination that can be chosen with white is pink or blue or other soft colors.
You can apply different colors to each room so that the impression between one room and another can be different, this is so that you are not so bored with the atmosphere at home.
Such a home interior design will allow you to create a variety of creativity. One tip that can help …
How To Design A Tiny Home Interior

Read More