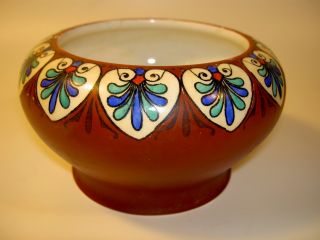 To open the mysterious masks of an old dragon kiln, to show the legend of an historical ceramic city, to increase the dragon's life of five hundred years, the history of Nanfeng ancient kiln is price finding out and researching.
Beautiful! Absolutely beautiful! Thanks so much for this interesting and educational lens – as well as for treating us to some truly pretty examples. Congratulations on you LOTD honors! I beloved this page! Blessed! The photographs within the public sale looked actually good, and the seller acknowledged that this head vase is in excellent condition with no chips, cracks, crazing, or lacking paint. Ceramic glazes also can improve an underlying design or texture which can be the natural texture of the clay or an inscribed, carved or painted design. From Tuscany yes, Silva Hayes. Hope your daughter is having fun with her stah here; it is lovely proper now. Thanks a lot for your votes.
They were made for the altar of a Daoist temple and their importance lies in the dated inscriptions on one side of their necks, above the bands of dragons. The long dedication is the earliest known on Chinese blue-and-white wares. I have my grandmother's depression glass and Wedgewood china. You could have stunning pieces. So afraid to use the Wedgewood.
THE ARTS AND CRAFT MOTION: The Arts and Craft Motion was a nineteenth century social and creative reform movement. It significantly impacted attitudes towards handcrafted work in England, Europe, and the United States. As with Artwork Pottery, it developed as a response to the mass industrialization which occurred within the mid 18th century. This merchandise has been discontinued. When it sells out, it's going to not be available. We apologize for any inconvenience.
I bought this head vase from a very long time collector who was seeking to promote her assortment. I was a bit apprehensive at first, but when buddies who purchased from her had been happy with their purchases, I decided to offer it a strive. What an informative website, thanks. I have a small ceramic vase with lid purchased in a retailer in Hong Kong in 1972. I always thought it was Chinese however the mark appears otherwise as it has the cross in the circle on the high. She is my fourth head vase, and my first teen head vase. I really like her demure expression and pale pink and royal blue colors. She's a beauty!